Bird nest basket
We're constantly experimenting with different ways to work with Plastimake. Recently we stumbled across something we call the Bird Nest technique.
Here's how it works:
Start by finding a suitable jar or bowl that you can work with. Choose one that has a glass, metal or smooth ceramic surface so that Plastimake won't stick to it. This bowl will act as scaffolding for you to form Plastimake on to.
Form a small ball of warm Plastimake and start "winding" it around the bowl. Your Plastimake ball will stretch out, resulting in thin strands of Plastimake building up around the bowl.
Keep winding more warm Plastimake around your bowl until you're happy with the result. Each new layer will fuse with the Plastimake underneath, so it ends up being more rigid than it looks.
Once the Plastimake has cooled, you should be able to slide the bowl out, leaving your new Plastimake basket.
We used a small square jar and 130g of Plastimake for this example. We're keen to try a bigger one soon!
More Plastimake projects:
What is Plastimake?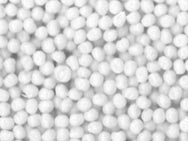 Instructions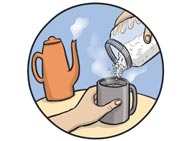 Purchase