Dragon model
Mark made this impressive gold dragon out of Plastimake. He used some really interesting techniques in this project:
I started by making a rough wingless body out of Plasticine (it looked like a lizard). I put it in the freezer to cool and once it had frozen I pressed 3-4 sheets of normal aluminium foil over it to make a mould. I then put the aluminium mould into a baking tray of boiling water. I put some pre-heated Plastimake into the mould and it took the shape nicely. I added cold water then moved the mould and Plastimake into the freezer to set properly. I dribbled boiling water from the kettle directly onto "joints" to reposition the legs and claws. I then rolled out some more Plastimake to make sheets. I cut horns and wings and claws from the sheets and joined the Plastimake with boiling water.

Once I had everything how I wanted it, I spray painted the dragon gold. Finishing touches where added with permanent marker. It is about 20cm tip to tail. My daughters love it and their friends have asked me to make some for them too. I am surprised by how tough it is; I dropped it from head hight and it bounced up like it was on springs.
More Plastimake projects:
What is Plastimake?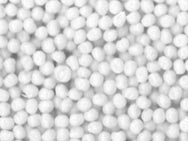 Instructions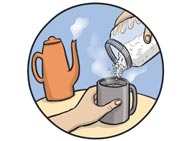 Purchase