Hoof support
Hilda used a small piece of Plastimake to temporarily patch her horse's hoof. She writes:
I used Plastimake to form a support for the outside edge of the hoof when a piece broke away.

I took boiling water to the paddock in a thermos, put the water into a mug with a small amount of Plastimake.

When it was soft I quickly fitted it between the hoof wall and the shoe, ensuring none went as far as the sole as that would have caused a 'stone bruise'.

This was a temporary quick fix until the farrier could get there.

As you can see he was due for new shoes.
More Plastimake projects:
What is Plastimake?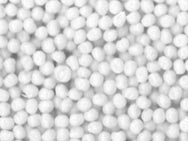 Instructions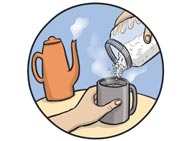 Purchase