Camera stand
We recently recycled a faulty adjustable desktop lamp into a handy camera stand. The conversion required two uses of Plastimake.
First, we used a blob of Plastimake to attach a bolt to the sawed-off tip of the lamp. A 1/4"-20 bolt will fit in most small, modern cameras.
We noticed that the bottom of the lamp wobbled a little, so we formed another Plastimake blob around the base to reenforce it. Once the Plastimake cooled the base was a lot more rigid.
It's not quite as stable as a traditional tripod, but this particular stand has been really useful for some of the photography you've seen here on the Plastimake website.
More Plastimake projects:
What is Plastimake?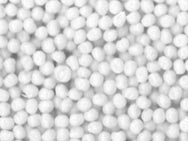 Instructions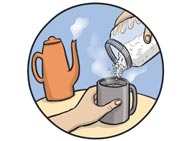 Purchase