Doorstop
Chris recently used Plastimake to create a couple of custom doorstops. He even took the time to write about it on his blog, very cool!
Chris writes:
The first project was to replace the old trophies I'd been using as doorstops for our balcony (too often I step on their pointy corners in the middle of the night). After a few prototypes I came up with a design that seems to work well on our carpet floors. Images below show the round beads in the jar; bowls of hot and cold water (for melting and hardening); a prototype; and the finished doorstops.
We really like Chris's design, it looks like the two angled legs would provide a good amount of tension to stop the door from moving.
More Plastimake projects:
What is Plastimake?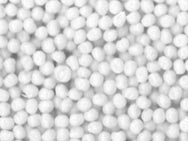 Instructions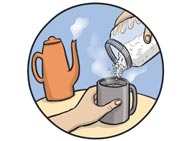 Purchase