Lightweight antlers
Mark blended polystyrene granules into warm Plastimake to create this lightweight antler headdress. He writes:
I have tried putting things on headbands before, but always encountered problems with weight. So for these Antlers I tried making Plastimake even lighter. I grated a small bowl of polystyrene with a regular cheese grater. I then mixed Plastimake and polystyrene shavings in about a 50/50 mix (by volume) to get a composite which is extremely light and still fairly strong. The surface finish is "dimpled" which may limit how useful it is, but it floats easily and keeps most of its strength and mouldability.
We're thoroughly impressed by this idea. It seems perfect for those times when you're willing to sacrifice some structural strength to make a particularly lightweight object.
More Plastimake projects:
What is Plastimake?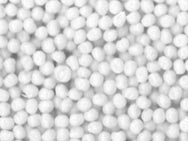 Instructions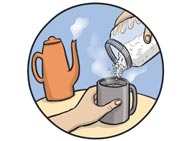 Purchase