Camera plug support
We stumbled upon this old Plastimake plug repair over the weekend. It's from a timelapse camera rig we put together back in 2011.
It's made up of a 12v Lithium Ion battery, a custom power regulator and a cheap Canon PowerShot camera running CHDK firmware. The regulator brings the voltage down to the 3.3v required by the camera, while the CHDK firmware allows us to run a script to take a photo every 30 seconds. It's a simple setup that we've found to be very effective and reliable.
The problem was that the power plug going into the camera was a bit loose, the slightest bump would cause the whole thing to shut down. We solved the problem by moulding a small amount of Plastimake around the plug, it's now securely held in place. If you look closely you can see where we carved the cooled Plastimake to provide enough space for the USB cable to plug in.
The final photo shows an early version of our timelapse rig in action in Kosciusko National Park. Yes, those are rubber bands holding it together!
More Plastimake projects:
What is Plastimake?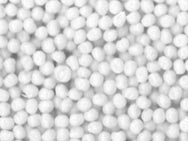 Instructions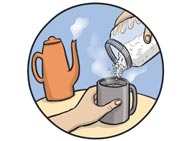 Purchase