Figurines
We've been making quite a few of these figurines here at the Plastimake Lab. Whenever we have a little warm Plastimake left in the bowl after a project, this is often how it ends up.
Making them is easy. Roll your Plastimake into a ball, then pinch the edges to form a five pointed star. Stretch out the arms and legs, form the head, then lock the shape in ice water. You may find it easier to form the legs first, then cool just the bottom half of the figure, then continue with the arms and head. Experiment yourself, you can always re-heat and try again!
Note that these guys stand up on a flat surface by themselves. This requires an extra step once your figurine has cooled. Dip the feet in hot water, then press into a flat surface. While the feet are warm and pliable you can adjust its standing angle so it stands up all by itself! Once cooled it should confidently stand on any flat surface. If you have trouble with your figurine falling over, try making wider feet.
Each of these figurines uses about 10-20g of Plastimake, however they can be made much smaller, and much, much bigger...
More Plastimake projects:
What is Plastimake?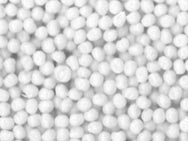 Instructions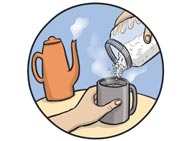 Purchase