Handheld Oracle
Bayard made a handheld tool to help with life's tough decisions. Simply ask it a question, then press the button on top and the Oracle will give you an immediate answer by blinking a coloured light: Blue (yes), Red (no) or Purple (maybe).
He used a range of materials to make this gadget, including:
Plastimake
Assorted metal components from an old sewing machine
Arduino Teensy microcontroller
9v battery
On/Off switch on the back
Button at the top for asking a question
RGB LED for displaying an answer
Here's how Bayard made it:
The main cylinder was made by moulding Plastimake inside a piece of cardboard tube. A film canister was embedded inside for the battery and microcontroller to sit in.
The rounded top was made by moulding Plastimake inside a cut-open pingpong ball (pictured below)
The Arduino and 9v battery fit snuggly into the Plastimake cylinder
It's an impressive little device, and a great example of how Plastimake can help you combine various components into a cohesive project.
More Plastimake projects:
What is Plastimake?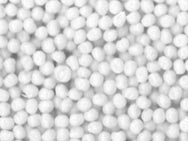 Instructions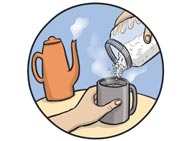 Purchase