"Head in a jar" aquarium
Mel used Plastimake to create a Futurama-inspired "head in a jar" aquarium. Check out this neat timelapse video of the creation process:
Mel kindly shared a few tips and tricks based on her experience with this project:
I have done some sculpting in clay before and I applied most of the same techniques. Something I found very useful was to leave a butter knife in the bowl of hot water and using the heated surface to smooth areas. You can see me doing this in the video. Also having something to mould on helped massively. Something that didn't work was the end of a paint brush. The paint coat peeled off into the the Plastimake and was imposible to get out. Also if I didn't keep an eye on it the fresh out of the bowl stuff stuck to my table.
More Plastimake projects:
What is Plastimake?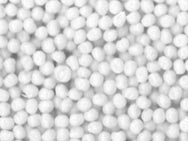 Instructions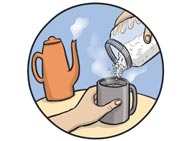 Purchase