Thumb prosthesis
Today's example project is a bit special. Roz made a Plastimake thumb prosthesis for her friend who recently lost his thumb in an accident. She moulded Plastimake directly over the stump so it's a perfect fit, then she fitted a glove over the top to hold it in place. He's now able to pick things up between his thumb and fingers again.
Roz writes:
Today I made a thumb for my friend who cut his own thumb off with a saw.

The thumb is shaped so that he can now pick up things between thumb and finger.

The wrist band is suede type fabric and a velcro tab which he can operate with his other hand.

There is raw wool in the finger tip of the glove to cushion the stump if the tip gets knocked.

A very happy chappy as the thumb has only been off for a few weeks, now he can get on with things.
More Plastimake projects:
What is Plastimake?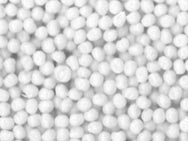 Instructions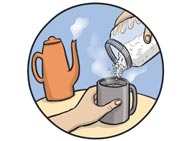 Purchase