Calla Lily flowers
We used the Plastimake Colouring Kit to create a bouquet of Calla lily flowers.
Here's how you can make Calla lily flowers yourself:
To create the Spadix (the coloured shaft in the middle of the flower), colour a small piece of Plastimake, roll it into a ball, then stretch it into a rod and drop in cold water to lock the shape.
To create the Spathe (the large white outer petal), roll a larger piece of Plastimake into a ball. Stretch the ball into a flat teardrop shape and press it between two sheets of glass to give a smooth finish.
When the surface of the Spathe has cooled a little, peel it off the glass and wrap it around the Spadix. As soon as you have a shape you like, drop it in cold water so that the thin sheet doesn't sag and lose its shape.
Finally, let's add a stem. We wanted a light green for the stems so we used four yellow colouring pellets and one blue pellet in about 50g of Plastimake. Once the colour is mixed through, stretch it into a stem shape and join it to the base of the flower.
We're pretty pleased with how these flowers turned out! Although we've made some roses in the past, we're still amateurs when it comes to making artificial flowers. Hopefully someone with a little more experience will get inspired and have a go at making some Plastimake flowers too.
More Plastimake projects:
What is Plastimake?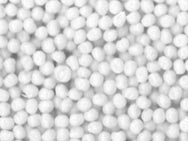 Instructions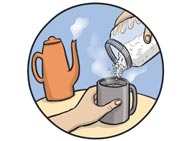 Purchase