Sword hilt
You can never be too prepared for the impending zombie apocalypse. With that in mind, we recently created a sword out of an old masonry drill bit and some Plastimake.
We had a large drill bit lying around that was just begging for a handle. We formed a blob of warm Plastimake around the base, and squeezed it so that it fitted nicely in the palm of our hand. Then we dipped it in cold water to lock the shape.
Plastimake is ideal for adding handles to existing tools. For this sword hilt we moulded the handle directly off our hand. However, you can also make a more traditional handle, like we did with the chisel a few weeks ago.
More Plastimake projects:
What is Plastimake?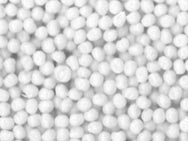 Instructions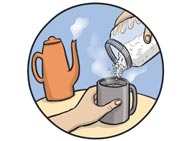 Purchase