Knife handles
We made Plastimake handles for these hand-forged knives.
Plastimake is ideal for making custom handles. We made these particular handles by heating some Plastimake on a small camping stove, it only took a couple of minutes.
Simply form a piece of warm Plastimake around the base of your knife. Gently squeeze the handle while it's still warm to make it exactly the right shape for your hand.
We find it helps to heat the base of the knife in hot water before applying Plastimake. This trick will give you more time to shape your handle. If the blade is cold it will quickly absorb heat from the warm Plastimake, causing it to harden.
More Plastimake projects:
What is Plastimake?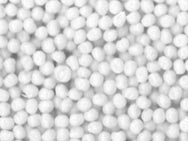 Instructions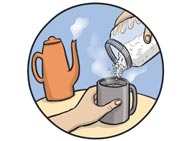 Purchase