Backscratcher
We made a handy backscratcher out of Plastimake.
Here's how you can make a Plastimake hand like this one:
Roll some warm Plastimake into a ball
Pinch the edges of the sphere until you have formed a 5-pointed star
Pull the points of the star out to form the fingers and thumb
Dip it in cold water to lock its shape
Plastimake won't stick to wooden surfaces, so we drilled a small hole through the end of the wooden dowel to hold the Plastimake hand in place. Soft Plastimake flowed into the hole creating a very strong bond. This scratching hand won't fall off no matter how hard you scratch!
There was a small piece of warm Plastimake left over after making the hand so we added a round Plastimake stopper on other end of the dowel.
More Plastimake projects:
What is Plastimake?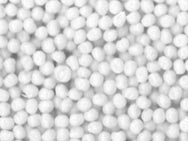 Instructions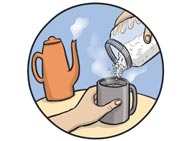 Purchase