Bamboo shelving
Here at Plastimake HQ we're always running out of shelf space. We also like to practice what we preach, so it seemed a great opportunity to knock up some shelves using bamboo, a delivery pallet and of course… some Plastimake.
This how we did it:
We flipped the plastic pallet upside down and raised it by placing it on top of a large storage box. Building it all upside down means that the Plastimake joints don't have to support the weight of the pallet until they have cooled.
We cut the bamboo poles to size and lightly fastened each one in the right place using a high-tech combination of Blu-Tack and cable ties. Because Plastimake doesn't provide much structural support when warm, it's often easiest to fasten things in place using other materials first. These fasteners don't have to be very strong, just strong enough to hold it all in place until the Plastimake is applied.
We formed blobs of Plastimake over each joint, the fastening cable ties were embedded in the Plastimake. We used 100g of Plastimake for the smaller joints and 200g for the larger joints attached to the pallet. Because we weren't able to dip the structure in ice water, we had to monitor each joint for a couple of minutes to make sure it didn't sag too much.
Once the Plastimake cooled the joints became incredibly strong. The whole thing can handle quite a bit of weight, though in this case we're not quite willing to test it all the way to breaking point.
Overall it was a quick and successful project. It should give us enough shelf space to last… another week or so :)
More Plastimake projects:
What is Plastimake?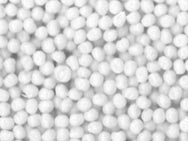 Instructions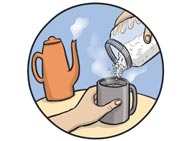 Purchase