Battery tester
We made a portable battery tester for checking the charge on a 12v Lithium Ion battery, like the one we use to power our timelapse camera.
To make this handy gadget we used a cheap digital voltmeter panel (bought from eBay for $4), the power jack from an old 12v plug pack, and of course some Plastimake.
Here's how you can make one too:
Trim the wires and solder the power jack to the voltmeter
Use hot glue to insulate and reenforce the wiring on the back of the voltmeter, as shown in the photo below
Encase the whole circuit in warm Plastimake. Make sure the Plastimake is applied firmly around the power cable so that if it's pulled it won't break the connection
That's it, just plug your new battery tester into your battery and it'll give you a an instant voltage reading. The total cost for this project was under $5, not bad considering how useful it is!
More Plastimake projects:
What is Plastimake?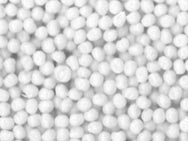 Instructions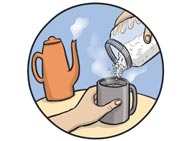 Purchase