Ghostly finger puppet
Mark made a ghostly Plastimake finger puppet that glows in the dark. He writes:
I made it by grating some "glow in the dark" chalk and mushing the powder into the Plastimake. I then folded and twisted the Plastimake several times. The result was a blob of Plastimake which worked normally (though it didn't go clear when hot), but also glows in the dark.
Check out this star we made a few weeks ago to see another example of glow in the dark Plastimake.
More Plastimake projects:
What is Plastimake?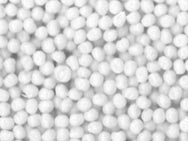 Instructions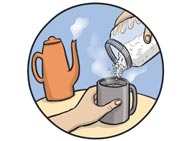 Purchase