Keyboard clips
Do you ever need to play a really long note on your keyboard? How about a note that goes on forever?
These simple keyboard clips allow you to pin any key down indefinitely. The style of music you like to play will determine whether or not this is a useful feature.
Here's how you can make your own keyboard clips:
Place the keyboard on its edge so that the keys are poking up into the air.
Use blutac to pin several keys in their "down" position.
Drape a piece of cling wrap over the keys. This will stop the Plastimake sticking to your keyboard.
Roll a small piece of Plastimake into a rod.
Place the rod over the keys in a "U" shape and let it cool.
Each of these clips uses about 10g of Plastimake.
More Plastimake projects:
What is Plastimake?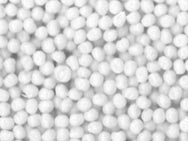 Instructions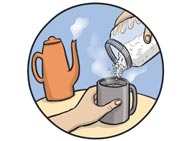 Purchase