Ergonomic mouse
Michael made an ergonomic Plastimake attachment for his computer mouse. He writes:
I had a pretty niche project requirement and knew that Plastimake would be perfect for the job!

Through a period of heavy computer use I have been getting sore wrists. I could see that by constantly gripping my mouse with my thumb and third finger to lift the mouse up, I was over working something. It affected both my play and career not being able to use a mouse for more then a few hours a day.

If I could just make an attachment on the mouse that would lessen the force needed to grip the mouse then I would be able to keep computing.

Below is a picture of what I ended up using. It's a contoured "rib" that sits on top of the third finger (ring finger) and means I don't have to squeeze the mouse so hard, each time that I lift the mouse up to reposition.

Plastimake has so many uses and I think that everyone needs to have a stash at hand ready to save the day.

Thanks so much!
More Plastimake projects:
What is Plastimake?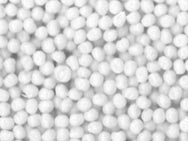 Instructions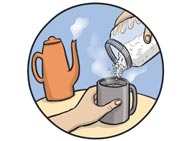 Purchase